Custom Shaped Neodymium Magnets
Special shape magnets, also called irregular shape magnets, are custom magnets that are not typically found in pre-made stock. They are primarily made using NdFeB because of their ease of handling and strong magnetism. Some common examples of shaped magnets include step magnets, slotted magnets, concave and convex magnets, and offset hole magnets. It is worth noting that ceramic ferrite magnets and samarium cobalt magnets can also be manufactured into special shapes. If you need custom processing of different shaped magnets, please feel free to call us for more information.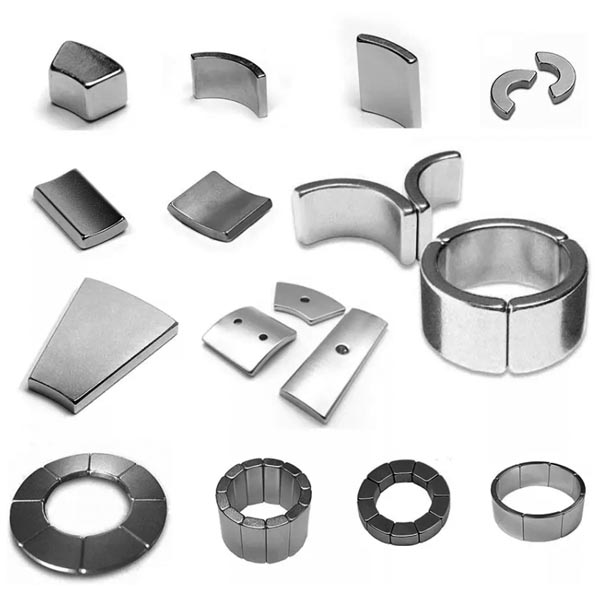 Neodymium Irregular Magnets Manufacturer,factory In China
Special-shaped magnets are magnets that have irregular shapes and are customized to meet specific requirements. As functional complexity and miniaturization continue to evolve, the demand for specially shaped magnets in consumer electronics products continues to increase. The manufacturing process for these odd shaped magnets is more complex than for conventionally shaped magnets, often requiring the use of multiple processing techniques.
Fullzen Technology is a leading manufacturer of custom neodymium magnets. Our team can supply all grades of neodymium magnets, custom shapes, sizes, and coatings.
Only do we offer competitive pricing, but our lead times of 4-6 weeks are convent and reliable for all new and long-time customers.
Some of the most common different kinds of magnets we have provided are N35, N42, N45, N48, N52, and N55.
Neodymium Special magnets: the super-strong ones custom-shapes
Customized special-shaped powerful magnets of various shapes from professional magnet manufacturers wil be the basis forseeking better results, and naturally the key to making people more satisfied. 0f course, we have a better grasp of theproduct selection, and wi be able to have a very prominent effect in terms of reliability, so targeted selection will benecessary, and then can have outstanding performance in terms of quality.
Neodymium iron boron rare earth magnets range in size from micro-dimensions (0.010") to assemblies weighing several tons. Standard shapes include discs, blocks, rings, and arc segments in different grades. Non-standard shapes can be custom fabricated to specifications from raw stock.
Due to the relatively brittle nature and high magnetic strength of NdFeB magnets, cutting and grinding should be done prior to magnetization. Fullzen Technology can custom manufacture neodymium custom magnets in virtually any shape and size to meet your requirements, using our in-house grinding and EDM facilities. Finishing to tolerances of +0.0001" can be achieved, as required.
NdFeB magnets are susceptible to oxidation, so painting, epoxy coating, or plating is highly recommended to prevent corrosion.  Fullzen Technology can coat your custom magnets with a wide variety of materials, including nickel plating, IVD, or epoxy coatings.
Where will it be used?
Do you plan to use the magnet indoor or outdoor (or both)?
Are weight requirements sensitive?
What is the designed shape and size(diameter, length, width, height)?
Is it a special shape?
What type of surface will it be connected to?
Do you require an adhesive on one side?
Will it be a direct application to metal?
The characteristic of a magnet will differ greatly to the shapes and sizes.
Take into considerations whether the magnet will fit in the object in which you wish to place it.
Knowing the answer to all of the above will prevent you from using the wrong shape of magnet and will reduce the amount of possible options .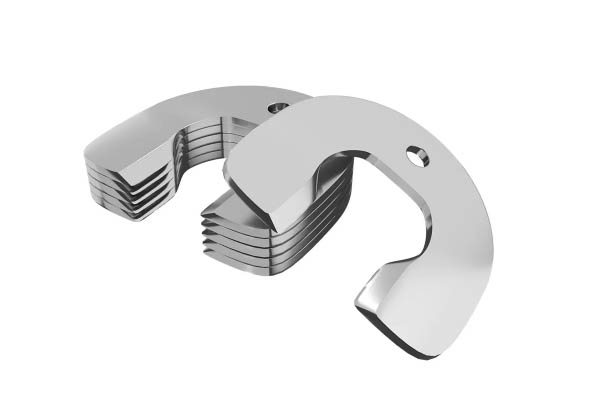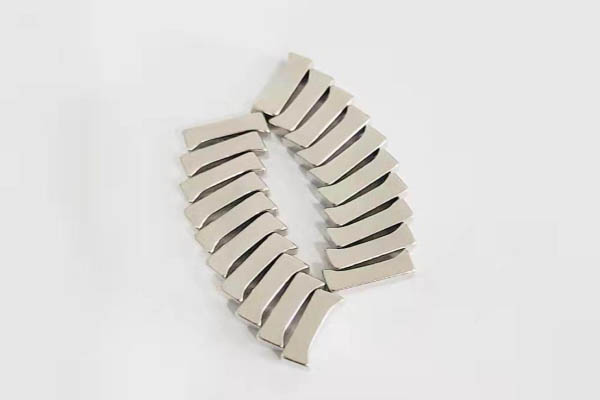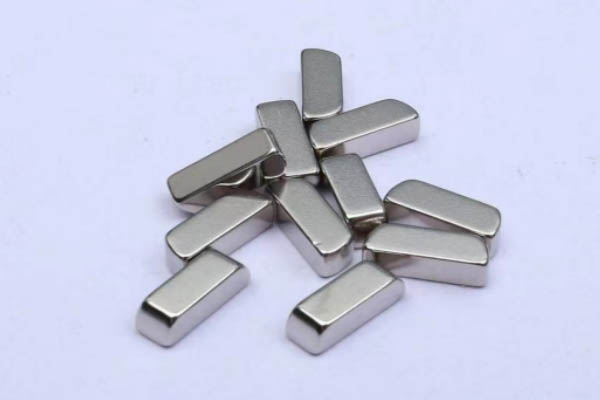 If you are interested in our products, please feel free to contact us.
We can produce a large number of NdFeB magnets of different shapes, including different sizes and grades, which are widely used in different fields. From discs, cylinders, squares, rings, sheets, arcs and irregular shaped neodymium magnets and magnet assemblies, we can make them according to customer requirements. Each magnet shape has unique characteristics. For every magnet purchased, we will provide a magnet test report for your reference.
Huizhou Fullzen Technology Co., Ltd.
Custom-shaped magnets features the same shape and size of the magnetic generator but has the capability to be customized into any specific shape. In this way, the custom-shaped neodymium magnet can be given the shape as per the specific requirements.
Sintered neodymium ring magnets can be customized to meet the diverse demands of the customers.
You can custom Shaped Neodymium Magnet with a custom-made disc, ring, disc/ring/block/segment etc. It also has additional features like an adjustable ring/disc and ring/block cutout, adjustable pin number etc.
Huizhou Fullzen Technology Co., Ltd. is outstanding China shaped NdFeB Magnets Company, custom wholesale shaped Neodymium Magnet for sale.
Yes, we can custom magnet and provide OEM/ODM service.
In order to provide an accurate quote, we require precise measurements. If you can provide these dimensions on a technical drawing, this will greatly help the quoting process.
We can produce magnets and assemblies with axial, diametric, radial, or multi-pole magnetization.
We offer a comprehensive selection of coatings to suit different requirements.
While it is generally more cost-effective to produce magnets in large quantities, most options can still be produced in small batches.
Typically, it takes approximately 3-4 weeks to process and fulfill a purchase order. But if a mold needs to be made, it may take longer. In addition, for larger production quantities, such as ten thousand pieces, it may also take more time to complete the order.
Yes, we could offer free samples for standard magnets, and you need to pay the freight.
Typically, our quote process takes 1-2 business days. However, if we are unable to supply the magnets you require due to factors such as their large size or complex shape, we may not be able to provide a quote.
First, decide the shape and size of magnets, which can server you applications best.
Next step is to go to Quotation Request to fill up the form with the information on the magnets and quantity required. After you click the "Send" button, we will receive your request and provide you with our price quotation.
Yes. our magnet materials and surface coating are environmental protection. We have RoHS/REACH/ISO relative certificates.
FAQ Different Shapes of Magnets
Special shaped magnets refer specially to the magnets with irregular shape which primarily serve for specific demands. Injection molded magnets are ideally suited for special shaped magnets, but maximum energy product (BH)max of routine isotropic injection NdFeB molded magnets are limited to 60kJ/m3 which cannot satisfy most of special shaped demands. Sintered magnets are generally difficult to satisfy net shape directly owing to technology limitations in production process, thus machining process is essentially impossible to be avoided. Therefore, sintered Neodymium magnets are always criticized by its machinability, but special shaped Neodymium magnet still can be achieved via grinding or wire cutting process, hence its cost and production time are inevitability and significantly higher than conventional block magnets, bar magnets, ring magnets, disc magnets, rod magnets, arc magnets, countersunk magnets, and sphere magnets.
Chinese Neodymium magnets manufacturers have already formed a clear division of labor over the years, thus processing enterprises fully learned processing experience from crystal industry and always trying to introduce the latest processing technology. With the process of functional complexity and miniaturization accelerates, consumer electronics exist large demand for special shaped Neodymium magnet. Laser cutting has become a new selection to machine special shaped Neodymium magnet with thinner thickness.
Special shaped magnets refer in particular to the magnet with irregular shape which mainly applies to specific demands. With the process of functional complexity and miniaturization accelerates, permanent magnet for consumer electronics is also required to adopt this trend. The machining process of the special shaped magnet is much more complex than the magnet with regular shape. Thus often requires combining several different processing technology.
The production process of irregular neodymium magnets is to mix NdFeB powder with appropriate additives, then mold and press it into the desired shape, and then sinter it in a high-temperature sintering furnace to fuse the powder particles into a strong magnet body, and finally Machining, surface treatment and quality inspection to ensure compliance with specifications. This process requires highly precise control and specialized equipment to produce special-shaped magnet products with superior magnetic properties and shapes. Sintered NdFeB cannot be directly sintered into the final shape desired by the customer, and must undergo mechanical processing. Irregular shapes are achieved by grinding or wire-cutting standard cylindrical or square raw materials. As the demand for irregular neodymium magnets continues to increase, some thinner special-shaped neodymium magnets are realized through laser cutting.
Shaped neodymium magnets are rare earth magnets with extremely high magnetic capabilities, composed of neodymium, iron and boron. Different from traditional magnets, special-shaped neodymium magnets can be customized according to specific needs, and their shapes can be cylindrical, cubic, disc or ring, etc. Shaped neodymium magnets have extremely high magnetic force and resistance to magnetization, making them ideal for applications requiring high magnetic force.
Shaped neodymium magnets are used in a wide range of applications, including electric vehicles, wind power generation, MRI medical imaging, high-fidelity audio equipment, etc. Shaped neodymium magnets are also very suitable for use in some devices that require small and high magnetic force, such as handheld devices and mobile devices.
With the continuous expansion of the electric vehicle market, the application of special-shaped neodymium magnets in the automotive industry is becoming more and more important. In electric vehicles, shaped neodymium magnets are used in electric motors, generators, and other related applications. Due to the high magnetic force of shaped neodymium magnets, they can enable electric vehicles to generate higher output power and improve the energy efficiency of vehicles.
Shaped neodymium magnets are also widely used in ordinary cars to control various devices, such as brake systems, power windows, steering wheels, and door locks.
In the development of special-shaped neodymium magnets, there are many promising fields. For example, 3D printing technology can bring higher efficiency and precision to the production of shaped neodymium magnets. The coating technology of NdFeB magnet materials is also constantly developing, so that this magnet can better adapt to different industrial environments and application requirements.
In the future development, the use of special-shaped neodymium magnets will become more and more extensive. With the advancement of technology, the magnetic force and magnetization resistance of special-shaped neodymium magnets will continue to improve, allowing them to be used in more challenging environments and applications.
Types of Magnets Shapes:
These common shapes are horseshoe magnets, bar magnets, disc magnets, spherical magnets, ring magnets, cylinder magnets, etc. All the magnets have a north and south pole. Magnets are standard in educational research, industries, commercially, compasses, electronics, etc.
Reasons for different shapes of magnets?
It is possible to make magnets in any 3D shape you want. As earlier mentioned the most iconic and illustrated magnet is the horseshoe magnets, which also have the same form as the letter U. The shape makes the magnet more powerful by pointing the poles in the same direction and creating a strong magnetic field.
Magnets come in a various of shapes and sizes like ring, disc, sphere, cylinder, bar, block, horseshoe and a number of other unique forms. Normally, bigger magnets are stronger, but not always like this. Small magnets can be also designed to increase strength by using different materials. The shape of a magnet, however, can tell you a lot more than size. Each magnet's shape has an influence how it was used. It determines how the magnetic field lines are arranged outside of the magnet as well as the strength of its pull.
We have much experience of neodymium and rare-earth magnet shapes in a wide range of shapes, sizes. No matter whatever your design or project requires, we have the right shape and size of magnets to meet your requirements! Not all of the magnets are listed on our website, if you are searching for some special shape or any questions just send us request or contact us today.